TECHNOLOGY
---
RELATIONSHIPS ARE BUILT ON STRONG CONNECTIONS.
SEAMLESS SIMPLICITY.
You're fully in sync with your vehicle thanks to advanced, fully integrated technologies including an available Heads-up Display, a Surround View Monitor and touchscreen navigation. Safety and awareness are enhanced, leaving you completely connected to both the G70 and the surrounding world.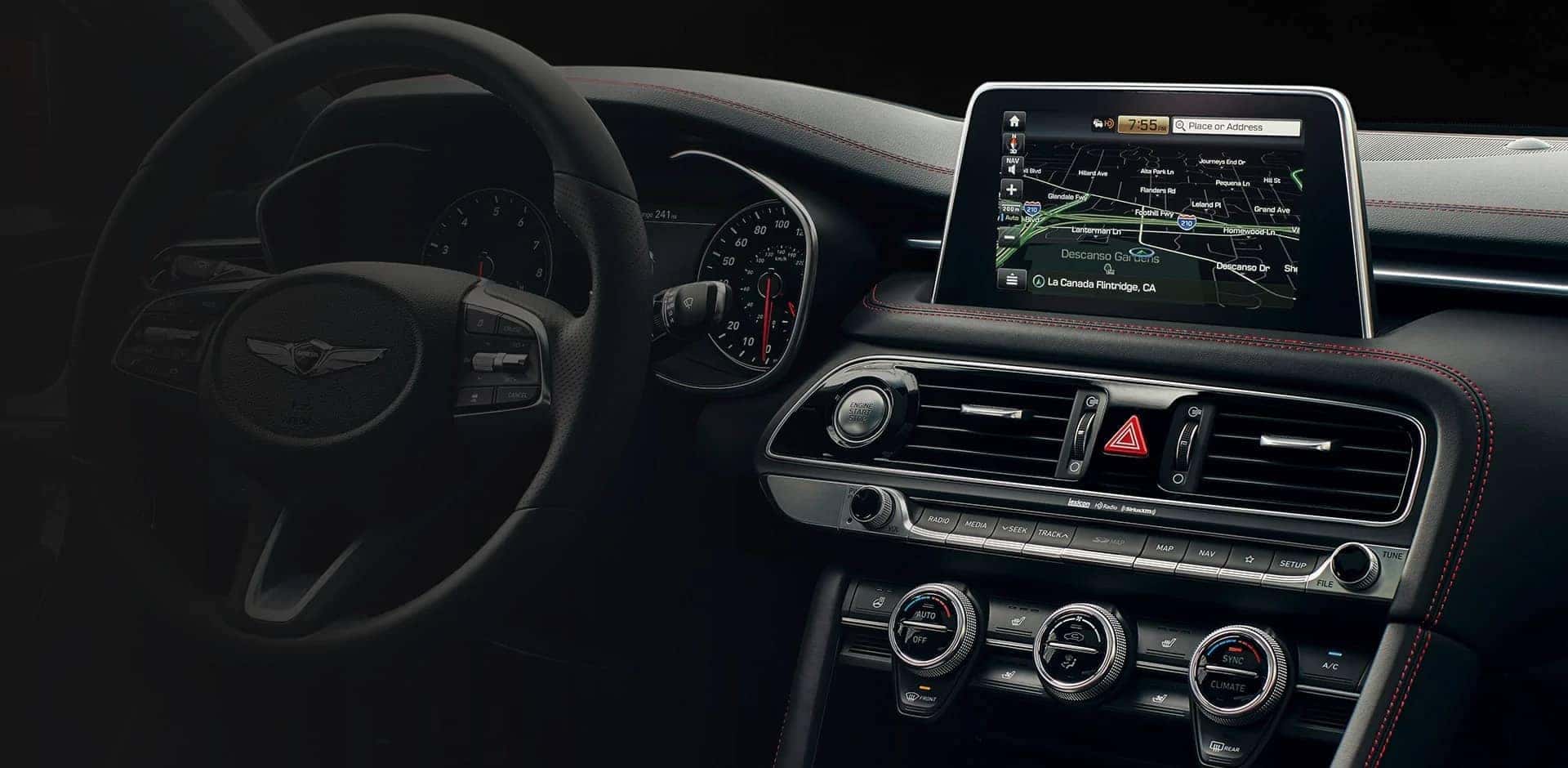 INNER SANCTUM.
AVAILABLE SURROUND VIEW MONITOR
The G70's available Surround View Monitor gives you a full 360º-view around the vehicle, keeping you aware of normally unseen surroundings, assisting with parking and helping you keep clear of external objects.
INTEGRATED NAVIGATION WITH STANDARD 8-INCH TOUCHSCREEN
The available navigation system lets you chart your course and heightens awareness, showing traffic conditions and arrival times, and suggesting alternate routes when necessary. The 8-inch wide-view angle touchscreen features a floating design for outstanding visibility, helping keep your eyes up and on the road.
AVAILABLE LEXICON® PREMIUM AUDIO SYSTEM
An immersive audio experience presented via the available 15 high-performance speakers and lush Quantum Logic® Surround Sound. Clari-Fi™ Music Restoration Technology helps restore sound quality lost with digital compression so you hear music as the artist intended.
HANDS-FREE SMART TRUNK RELEASE & AVAILABLE POWER TRUNK
With the smart key in your pocket, stand adjacent to the trunk and it automatically opens after 3 seconds, allowing convenient access even with both hands full. Additionally, the available power trunk allows you to fully open it with your smart key, then close and lock it with one push of the button on the trunk lid.